Product Description
Agricultural ISO ANSI DIN Short Double Pitch Conveyor Roller Chain with Attachments for Transmission
Product Description
Roller chains conforms to ISO, ANSI, DIN, JIS and other standards. It adopts high-quality materials and advanced processing technology. The roller chains has the characteristics of high tensile strength and high fatigue strength. The roller chain is widely used in construction machinery, agricultural machinery, motorcycles, and automobile transmission. , food conveying machinery, logistics conveying machinery, packaging machinery and other fields, to transmit power for various mechanical facilities
| | |
| --- | --- |
| Product Name | Agricultural ISO ANSI DIN Short Double Pitch Conveyor Roller Chain with Attachments for Transmission |
| Material | carbon steel,stainless steel and so on |
| Standard | DIN GB ISO JIS  |
| DIN/ISO chain No. | 08A,10A,12A,16A,20A,24A,28A,32A,36A,40A,48A;08B 10B 12B 16B and so on |
| Key Words | Roller Chains  |
| Application Area | Food processing, pharmaceutical and chemical industries, electronics, household appliances, automotive manufacturing, metallurgy, sewage treatment |
| Delivery time | 3-10 days depends on quantity needed |
Product Parameters
Company Profile
HangZhouTerry Machinery Co.,Ltd is a leading internatioal Machinery Manufacturer. The growing economics and convenient transportation of HangZhou benefits the development of Terry Machinery. Our products are utilized in commercial, industrial and custom application. Terry Machinery is specialized in engineering machinery bearing and vehicle industrial bearing. Our products have been exported over 53 countries.The goal of Terry Machinery is to provide out customers with widest range of products at lowest price, high quality with the best service.
Certifications
Our Advantages
1. World-Class Roller Chains
We provide our customers with all types of indigenous chains with world-class quality.
2. Free Samples:
We can provide free 1-10 meters,but you need bear shipping cost.
3. Genuine products With Excellent Quality:
 The company has always proved the 100% quality products it provides with genuine intent.
4. Many Cheap International Forwarders: 
 We have many International forwarders partner and all kinds of shipping channel,keep sure your goods arrived yourside safe and fast.
5. Quick Delivery:
 The company provides just-in-time delivery with its streamlined supply chain.
Packaging & Shipping
FAQ
1.What is the minimum order quantity for this product?
Depending on the size of the bearing, the MOQ is variable, if you are interested, you can contact me for a quote.
2.What is your latest delivery time?
Most orders will be shipped within 3-10 days of payment being received.
3.What are the advantages of your company's services compared to other companies?
Answer questions online 24 hours a day, reply in a timely manner, and provide various documents required by customers for customs clearance or sales. 100% after-sales service.
4.Which payment method does your company support?
Do our best to meet customer needs, negotiable.
5.Do you accept OEM or customized service?
In addition to standard products, we also supply non-standard and modified standard products for special application. Meanwhile, we provide OEM service.
High Precision Bearing Steel CHINAMFG CHINAMFG CHINAMFG 6205 6206 Deep Groove Ball Bearing for Motorcycles Part
High Precision Bearing Steel CHINAMFG CHINAMFG CHINAMFG 6205 6206 Deep Groove Ball Bearing for Motorcycles Part
High Precision Bearing Steel CHINAMFG CHINAMFG CHINAMFG 6205 6206 Deep Groove Ball
                         Please feel free to contact us, if you have any other question
| | |
| --- | --- |
| Standard or Nonstandard: | Standard |
| Application: | Textile Machinery, Garment Machinery, Conveyer Equipment, Packaging Machinery, Electric Cars, Motorcycle, Food Machinery, Marine, Mining Equipment, Agricultural Machinery, Car, CNC Machine |
| Surface Treatment: | Polishing |
| Structure: | Roller Chain |
| Material: | Carbon Steel |
| Type: | Short Pitch Chain |
Samples:

US$ 1/Meter

1 Meter(Min.Order)

|
Request Sample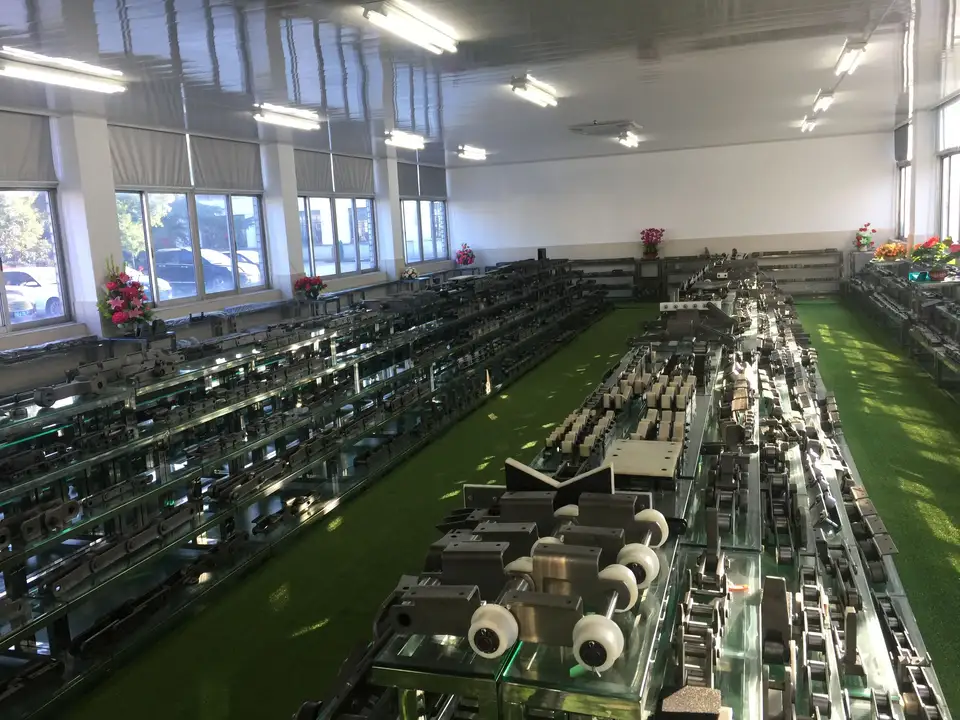 How do agricultural chains handle the challenges of uneven terrain?
Agricultural chains are designed to handle the challenges of uneven terrain commonly encountered in farming and agricultural operations. These chains possess certain characteristics that enable them to navigate and function effectively on rough and undulating surfaces. Here's how agricultural chains address the challenges of uneven terrain:
Flexibility: Agricultural chains are built with flexibility in mind. This allows them to adjust and adapt to the varying contours of the terrain, ensuring continuous contact with the sprockets and smooth operation even on bumpy ground.
High Tensile Strength: To handle uneven terrain, agricultural chains are constructed from high-quality materials with excellent tensile strength. This enhances their ability to withstand stress and load variations while traveling over rough surfaces.
Self-Cleaning Design: Many agricultural chains feature a self-cleaning design that helps prevent the buildup of mud, debris, and crop residues between the chain links and sprockets. This reduces the risk of chain slippage and ensures reliable performance on uneven ground.
Corrosion Resistance: Some agricultural chains are equipped with corrosion-resistant coatings or materials, which protect the chains from rust and degradation caused by exposure to moisture and harsh outdoor conditions.
Sturdy Construction: Agricultural chains are manufactured with durable components and robust construction to withstand the rigors of demanding agricultural environments. This includes uneven terrain, heavy loads, and frequent start-stop cycles.
By addressing these challenges, agricultural chains provide smooth and efficient power transmission between different agricultural machinery components, enabling farmers to effectively work on various types of terrain. Whether it's plowing, seeding, harvesting, or transporting, the adaptability and strength of agricultural chains play a critical role in optimizing farming operations on uneven ground.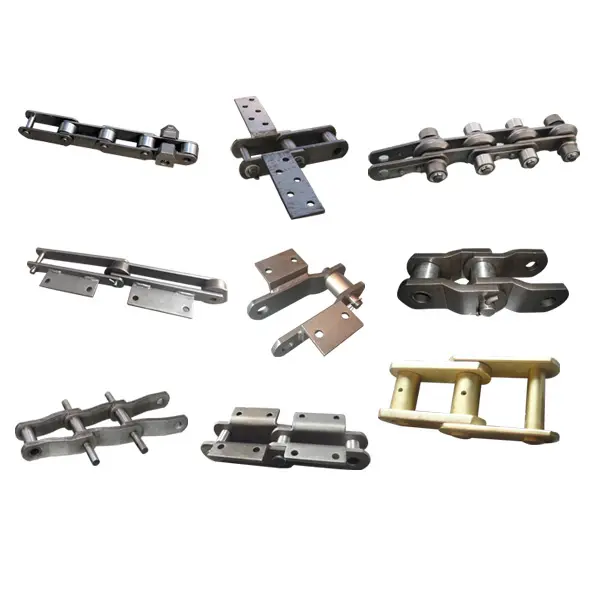 What are the common challenges faced by agricultural chains in the field?
Agricultural chains encounter several challenges in the field due to the demanding and harsh conditions of farming operations. Some of the common challenges include:
Abrasion and Wear: Agricultural chains often operate in dusty and abrasive environments. Soil particles, crop residues, and other debris can cause significant wear on the chain's components, leading to reduced efficiency and potential failure.
Corrosion: Exposure to moisture, fertilizers, and pesticides can cause corrosion in agricultural chains, especially if they are not adequately protected. Corrosion weakens the chain and shortens its lifespan.
High Loads and Shock Loads: Farming equipment frequently experiences high loads and shock loads during operations, such as when encountering tough soil or harvesting dense crops. These sudden force variations can put immense stress on the chains, leading to fatigue and breakage.
Misalignment: Improper alignment of sprockets and other chain components can result in uneven wear and reduced performance. Misalignment is a common issue that can lead to premature failure of the agricultural chain.
Temperature Extremes: Agricultural chains may be subjected to extreme temperature fluctuations, from hot summer days to freezing winter nights. Such temperature variations can affect the chain's material properties and lubrication, impacting its performance.
Contamination: The presence of dirt, debris, or crop residues can contaminate the chain's lubrication, reducing its effectiveness and increasing friction.
To address these challenges, it is essential to choose high-quality agricultural chains made from durable materials and provide regular maintenance. Proper lubrication, alignment, and protection from environmental factors can significantly extend the lifespan and reliability of agricultural chains in the field.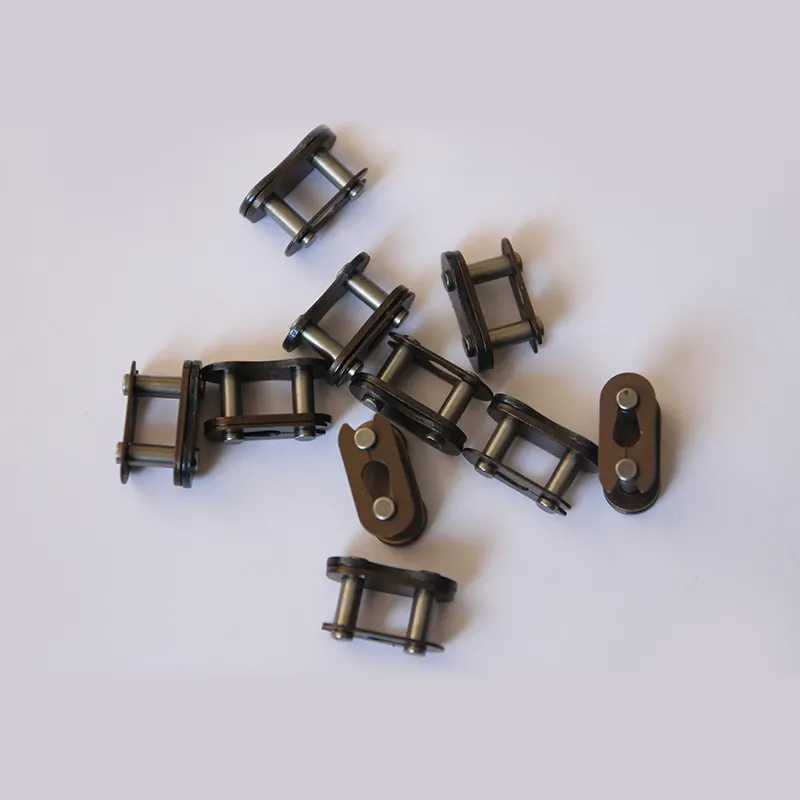 Are there specific safety considerations when working with agricultural chains?
Yes, there are specific safety considerations that should be taken into account when working with agricultural chains to ensure the well-being of operators and prevent accidents. Here are some important safety guidelines:
**Proper Training:** Operators should receive proper training on the use and maintenance of agricultural chains. They should understand the safe operating procedures, including how to inspect chains for wear and perform routine maintenance.
**Protective Gear:** When handling chains or operating agricultural equipment, operators should wear appropriate personal protective equipment (PPE) such as gloves and eye protection to safeguard against potential hazards.
**Avoid Overloading:** Agricultural chains have specific load limits, and it's crucial not to exceed them. Overloading can lead to premature wear or even chain failure, causing accidents and equipment damage.
**Regular Inspection:** Regularly inspect the chains for signs of wear, damage, or fatigue. Replace any worn or damaged chains promptly to prevent failure during operation.
**Lubrication:** Proper lubrication is essential to reduce friction and wear between chain components. Follow the manufacturer's guidelines for lubrication intervals and use the recommended lubricants.
**Environmental Considerations:** Take into account the environment in which the agricultural chains are used. Avoid exposing chains to harsh chemicals, extreme temperatures, or corrosive agents that can weaken the chains over time.
**Safe Storage:** When not in use, store the agricultural chains properly in a clean and dry environment to prevent contamination and corrosion.
**Caution with Moving Parts:** Exercise caution when operating equipment with moving chains, and avoid placing hands or other body parts near moving chain components.
**Emergency Procedures:** Ensure that operators are aware of emergency procedures in case of chain failure or other equipment-related incidents.
By adhering to these safety considerations, operators can minimize the risk of accidents and ensure the safe and efficient operation of agricultural machinery.



editor by CX 2023-09-23