Product Description
About Factory 
With more than 18 years' histiory, we are a professinal manufacturer for drop forged products such as forged chain (X348 X458 X658 X678 X698 F100 F160), scraper chain (10160, 14218, 14226, 142N), conveyor trolley (X348, X458, X678, XT160), and drive chain (X348, X458, X678), and so forth standard moulds of chain. 
Besides, we can also produce as per your drawing or sample, special link chain, pusher, pin and plate, according to customers' unique requirements.
Product Description
1) Material: Alloy steel, 40Cr, 42CrMo and so on.
2) Types: Standard types, X348 X458 X678, and so on. (Or as per your drawing)
3) Process: Moulding→Forging→Polishing & Blasting→Fine machining→Heat treatment→Blasting→Inspecting & testing→Packing
Product Show
 
Technical Data
 
Model
Dimension
Weight (Kg)
Material
Hardness
Working Load (KN)
Limit Load (KN)
P
T
C
S
F
R
D
10160B
101.6
24
36
13
14
6
14
0.32
20CrMnTi
Surface HRC56-64°    
Depth 0.6-1.2mm
18
100
10160
101.6
30
36
13
14.5
9
14
0.36
20CrMnTi
Surface HRC56-64°     Depth 0.6-1.2mm
21.6
120
14218
142
42
50
19
20.5
11
25
1.15
20CrMnTi
Surface HRC56-64°     Depth 0.6-1.2mm
48.6
270
14226
142
62
50
28
30
15
25
1.75
20CrMnTi
Surface HRC56-64°     Depth 0.6-1.2mm
61.2
340
2571
200
66
60
30
32
18
30
2.8
20CrMnTi
Surface HRC56-64°     Depth 0.6-1.2mm
72
400
26014
260
70
75
31
33
20
34
5.2
20CrMnTi
Surface HRC56-64°     Depth 0.6-1.2mm
135
750
142N
142
43
50
19
22
12.5
25
1.2
40Cr
Quench HRC36-44°
75.6
420
150D
142
42
50
19
20.5
11
25
1.15
40Cr
Quench HRC36-44°
75.6
420
MG20
200
70
50
27
29
17
35
3.78
40Cr
Quench HRC36-44°
144
800
MG20B
200
70
50
27
29
17
30
3.82
40Cr
Quench HRC36-44°
140.4
780
MG20C
200
70
50
27
29
17
28
3.85
40Cr
Quench HRC36-44°
122.4
680
MS32
200
42
50
20
22
12
25
1.4
40Cr
Quench HRC36-44°
75.6
420
MS55
200
80
70
35
38
25
28
4.36
40Cr
Quench HRC36-44°
138.6
770
3006
200
65
70
30
33
24
32
3.6
40Cr
Quench HRC36-44°
160.2
890
MS63
250
70
80
30
33
20
32
4.93
40Cr
Quench HRC36-44°
147.6
820
S16
100
30
27
15
16
8
14
0.3
40Cr
Quench HRC36-44°
16
88
S20
125
34
33
17
18
8
17
0.37
40Cr
Quench HRC36-44°
19.4
108
S25
160
48
39
23
25
13
20
1.28
40Cr
Quench HRC36-44°
55.8
310
S30
142
46
49
22
23.5
14
25
1.3
40Cr
Quench HRC36-44°
91.8
510
Z16
100
40
35
18
20
12
17
0.4
40Cr
Quench HRC36-44°
32.4
180
Z20
125
50
46
24
26
15
20
0.67
40Cr
Quench HRC36-44°
59.4
330
Z20D
125
52
60
24
26
16
26
1.15
40Cr
Quench HRC36-44°
82.8
460
Z25
160
58
55
28
30
18
25
2.25
40Cr
Quench HRC36-44°
82.8
460
Z25D
160
66
64
29
31
22
28
2.6
40Cr
Quench HRC36-44°
120.6
670
Z30
142
64
50
29
30.5
18
25
1.8
40Cr
Quench HRC36-44°
111.6
620
Products & Testing Equipments
 
Products Application

Packing & Delivery
 
Why Choose Us?
1. We are engaged in chain industry over 15 years with rich market experience. We keep improving production techniques. All the products have longer working life and have passed the market test.
2. We can design the correct chains with high quality material, good abrasion resistance, good corrosion, high strengthen and etc as per your request or the chain application.
3. We are the chain manufacturer; you can directly purchase the product from us with low price and high quality.
4. We have a professional team for international trade, they have abundant experiences and are always ready to solve problems for customers. So you have nothing to worry about.
5. We have the long-term cooperative forwarder who can give us the lowest freight. And it can help you to save the freight. What's more, for the FCL, we will design the packages as per the container sizes with the largest capacity to save the shipping cost for both of us.
Shipping Cost:

Estimated freight per unit.





To be negotiated
| | |
| --- | --- |
| Standard or Nonstandard: | Standard |
| Application: | Textile Machinery, Garment Machinery, Conveyer Equipment, Packaging Machinery, Electric Cars, Motorcycle, Food Machinery, Mining Equipment, Agricultural Machinery, Coating, Spraying, Mining, Slaughtering, Assembly |
| Surface Treatment: | Polishing |
Samples:

US$ 5/Piece

1 Piece(Min.Order)

|

Order Sample
Customization:

Available

|

Customized Request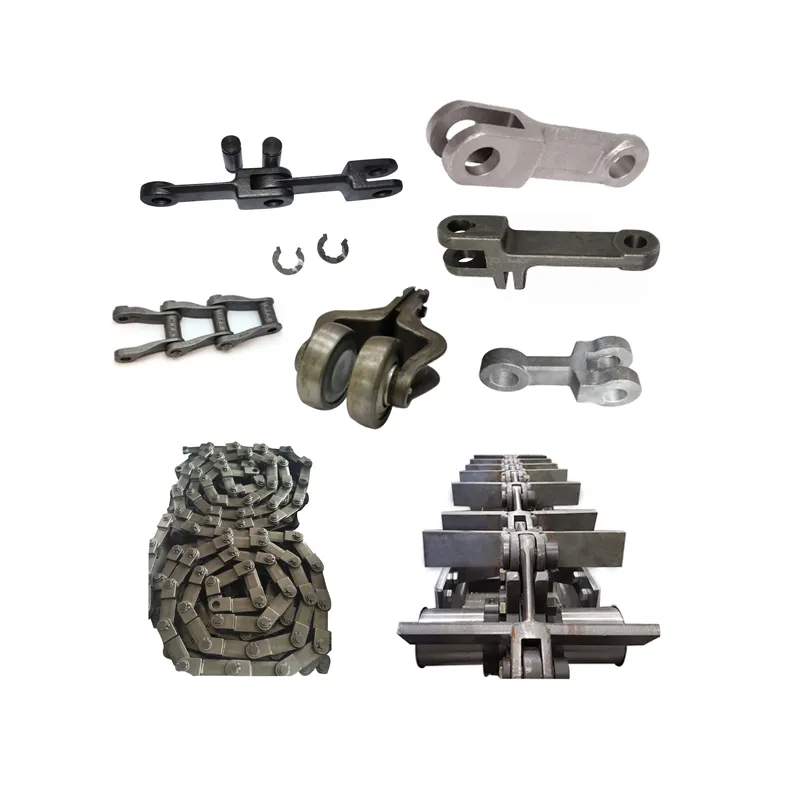 Can agricultural chains be used in hydroponics and vertical farming systems?
Yes, agricultural chains can be used in hydroponics and vertical farming systems to facilitate various processes and functions within these innovative farming methods.
In hydroponics, which is a soilless method of cultivating plants, agricultural chains are employed in systems such as:
Nutrient Delivery: Agricultural chains are utilized to transport nutrient solutions to the plant roots in hydroponic setups, ensuring that plants receive the necessary minerals and water for their growth.
Vertical Grow Systems: In vertical farming, where plants are grown in stacked layers or vertical towers, agricultural chains play a critical role in moving the platforms or shelves that hold the plants, allowing for efficient space utilization and easy access for maintenance.
Conveyor Systems: Agricultural chains are used in conveyor systems to transport plants, seedlings, or harvested crops within the hydroponic facility, streamlining the production process.
Irrigation: Chains can be part of automated irrigation systems that deliver water to the plants at regular intervals, ensuring precise and consistent hydration.
Vertical farming, on the other hand, relies on controlled environments and artificial lighting to optimize plant growth in limited spaces. Agricultural chains are integral to this farming method for the following reasons:
Automated Systems: Chains are used in automated setups that move plant trays or containers, allowing each plant to receive an appropriate amount of light, water, and nutrients.
Space Efficiency: Agricultural chains enable vertical farming systems to maximize space utilization, making them particularly suitable for urban environments and areas with limited land availability.
Plant Positioning: Chains help position plants at optimal angles to receive the most sunlight or artificial light, promoting uniform growth and consistent yields.
Overall, agricultural chains play a vital role in hydroponics and vertical farming, contributing to increased efficiency, precise nutrient delivery, and the ability to grow crops in non-traditional settings. These advanced farming systems leverage the benefits of agricultural chains to meet the demands of sustainable and high-yield crop production for the future.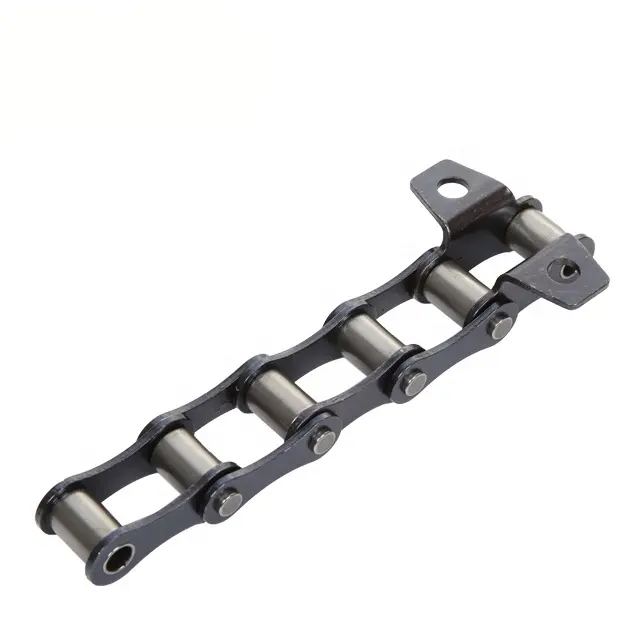 What are the benefits of using high-quality agricultural chains in farming machinery?
High-quality agricultural chains play a crucial role in the efficiency, productivity, and overall performance of farming machinery. Here are some key benefits of using high-quality agricultural chains:
Reliability and Durability: High-quality chains are built to withstand the demanding conditions of agricultural operations, such as exposure to dirt, debris, and varying weather conditions. They have excellent resistance to wear, fatigue, and corrosion, ensuring a longer service life and reduced downtime.
Increased Efficiency: Agricultural chains with precise manufacturing and tight tolerances reduce friction and power loss, leading to improved energy efficiency in farming machinery. This efficiency translates to better fuel economy and lower operational costs.
Optimal Performance: Using high-quality chains ensures smooth and consistent power transmission, which is critical for the proper functioning of various farming equipment, such as harvesters, tractors, and planters. It helps maintain constant speed and power delivery, leading to higher productivity and better crop yields.
Enhanced Safety: Reliable chains reduce the risk of unexpected failures or breakdowns during operation, minimizing the chances of accidents and injuries to operators and bystanders. High-quality chains are designed to meet industry safety standards and provide a higher level of assurance during use.
Lower Maintenance Costs: High-quality chains require less frequent maintenance and replacement, resulting in reduced maintenance costs and downtime. Investing in durable chains upfront can lead to substantial savings in the long run.
Compatibility and Versatility: Well-manufactured agricultural chains are designed to fit precisely with the sprockets and other components of farming machinery. They are available in various sizes and configurations, making them compatible with a wide range of equipment and applications.
Overall, choosing high-quality agricultural chains for farming machinery ensures reliable and efficient performance, maximizes the return on investment, and contributes to a smoother and more productive farming operation.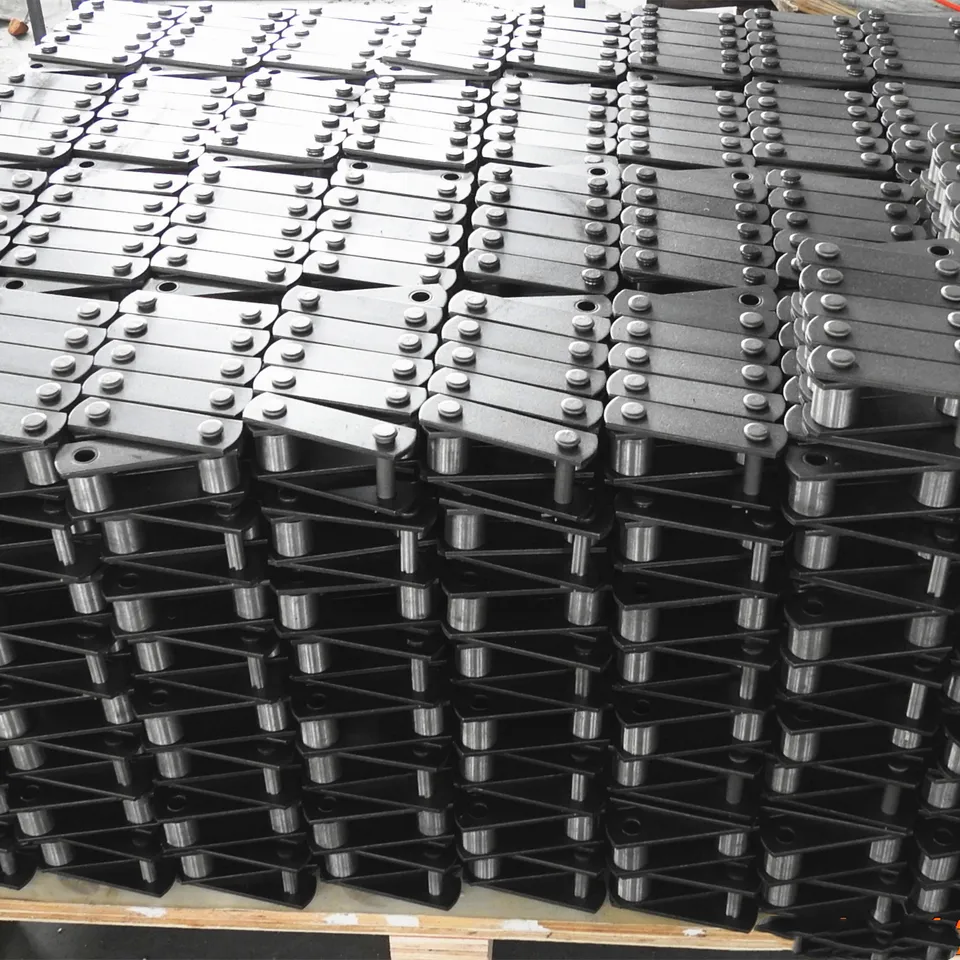 Can agricultural chains be used in different weather and climate conditions?
Yes, agricultural chains are designed to withstand a variety of weather and climate conditions commonly encountered in farming operations. These chains are built to be durable and reliable, making them suitable for use in diverse environments. Here are some considerations:
Hot and Dry Conditions: Agricultural chains can handle high temperatures and dry conditions commonly found in arid regions. Proper lubrication and maintenance are essential to prevent heat-related issues.
Cold and Freezing Conditions: In colder climates, agricultural chains can still function effectively with appropriate lubrication to prevent freezing and reduce wear.
Wet and Humid Conditions: Chains designed for agricultural use are often coated or made from materials that resist corrosion and rust, making them suitable for wet and humid environments.
Chemical Exposure: Some farming practices involve exposure to chemicals and fertilizers. Agricultural chains may have protective coatings or materials to withstand such exposure.
Extreme Weather Events: While agricultural chains can handle typical weather conditions, extreme events like hurricanes or floods may require temporary precautions or special protection.
Manufacturers consider these factors during the design and production of agricultural chains, ensuring they perform reliably in various weather and climate conditions. However, proper maintenance and adherence to manufacturer guidelines are crucial to maintaining the chains' functionality and longevity.



editor by CX 2023-09-12