Product Description
Harvester Chains of Carton Steel (415S)
PRODUCT SHOW

PRODUCT DETAILS
Product Parameters
Standard
GB, ISO, ANSI, DIN
Type
Standard A and standard B precision roller chain, conveyor chain;
special chain with accessories, welding chain, leaf chain and sprocket
ANSI chain No.
40,50,60,80,100,120,140,160,180,200,240;
C40,C50,C60,C80,C100,C120,C140,C160;
DIN/ISO chain No.
08A,10A,12A,16A,20A,24A,28A,32A,36A,40A,48A;
C08A,C10A,C12A,C16A,C20A,C24A,C28A,C32A;
Application
Food processing, pharmaceutical and chemical industries, electronics, machinery;
household appliances, automotive manufacturing, metallurgy, sewage treatment
Series
A series, B series
More Products

Advantage
Certifications
DETAILS ABOUT CHINAMFG CHAIN 
Exhibition
Workshop
Application

Packaging Details
Shipping
FAQ      
1. Are you a manufacturer or trade Company?
We are a factory founded in 1997 with a trade team for international service.
2. What terms of payment do you usually use?
T/T 30% deposit and 70% against document, Western Union, L/C at sight
3. What is your lead time for your goods?
Normally 35 days after confirmed order. 30 days could be available in the low season for some items (during May to July), and 45 days during the new year and hot season ( Jan to March).
4. Samples
For customers who need sample confirmation before ordering, please bear in mind that the following policy will be adopted:
1) All samples are free of charge with a maximum value not exceeding USD 100.
2) The courier cost for the first-time sample sending will be charged by the consignee. We will send the samples with freight to be collected. So please inform your account with FedEx, UPS, DHL, or TNT so that we can proceed promptly.
3) The first-time courier cost will be totally deducted from the contract value of the trial cooperation.
| | |
| --- | --- |
| Usage: | Transmission Chain, Conveyor Chain, Agricultural Machine |
| Material: | Alloy/Carbon Steel |
| Surface Treatment: | Polishing |
| Feature: | Heat Resistant |
| Chain Size: | All Sizes |
| Structure: | Agricultural Machine |
Customization:

Available

|

Customized Request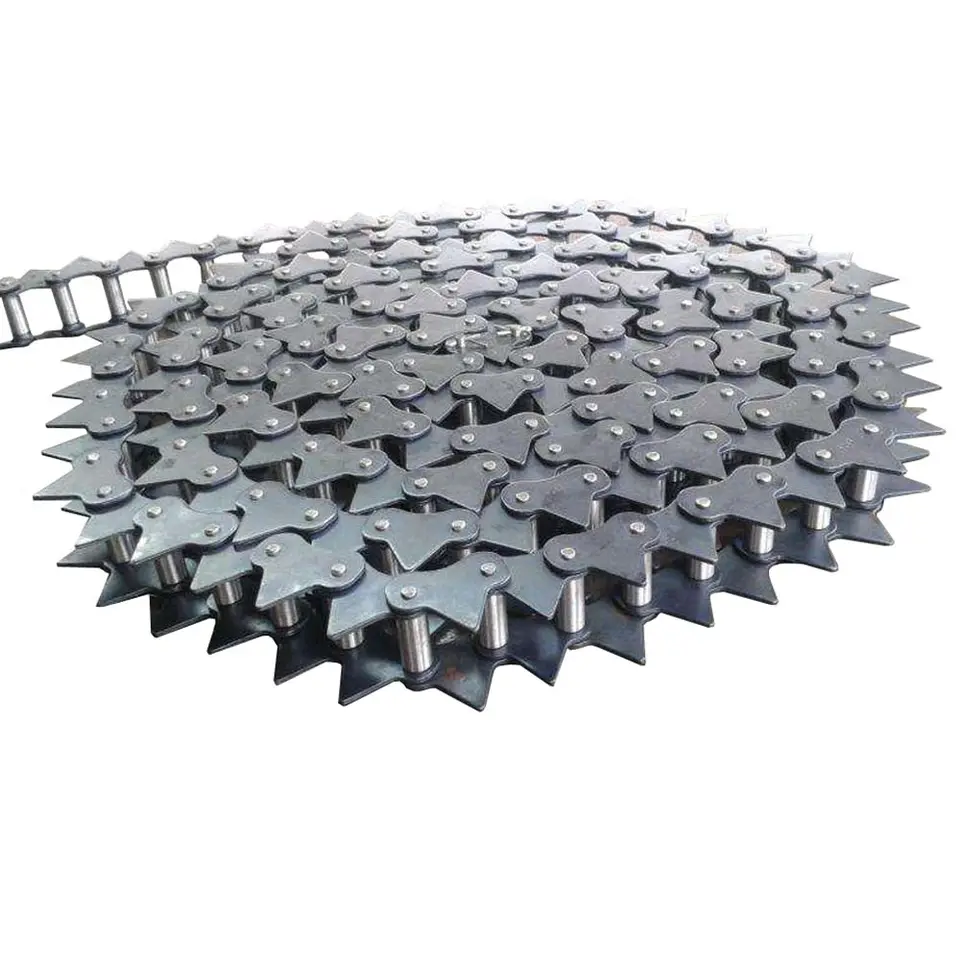 What are the benefits of using corrosion-resistant agricultural chains?
Corrosion-resistant agricultural chains offer several advantages in agricultural applications, especially in environments where exposure to moisture, chemicals, and other corrosive elements is common. Here are the key benefits of using corrosion-resistant agricultural chains:
Longevity: Corrosion-resistant chains are designed to withstand the damaging effects of rust and corrosion, which can significantly extend the chain's lifespan. This longevity reduces the frequency of chain replacements, leading to cost savings and less downtime for maintenance.
Reliability: Chains that are resistant to corrosion maintain their structural integrity over time, ensuring consistent performance in demanding agricultural operations. They are less prone to breakage or failure, enhancing the reliability of equipment and machinery.
Enhanced Performance: Agricultural chains with corrosion-resistant properties deliver optimal performance, even in harsh and corrosive environments. They provide smooth and efficient operation, contributing to improved productivity and overall efficiency.
Low Maintenance: Corrosion-resistant chains require less maintenance compared to standard chains. They are better equipped to handle outdoor and high-moisture conditions, reducing the need for frequent lubrication and cleaning.
Protection of Grains and Produce: In applications where agricultural chains come into direct contact with grains or produce, corrosion-resistant coatings prevent the risk of contamination, ensuring the quality and safety of the harvested crops.
Cost-Effectiveness: While corrosion-resistant chains may have a slightly higher upfront cost, their extended lifespan and reduced maintenance needs make them a cost-effective choice in the long run.
Environmental Adaptability: Corrosion-resistant chains are suitable for various agricultural settings, including outdoor grain storage, poultry and livestock farming, irrigation systems, and more. They can withstand exposure to rain, humidity, and other environmental factors.
Overall, the use of corrosion-resistant agricultural chains offers improved performance, reduced maintenance, and enhanced durability in corrosive agricultural environments. These chains contribute to the smooth and reliable operation of agricultural machinery, ensuring that farming processes continue efficiently and with minimal disruptions.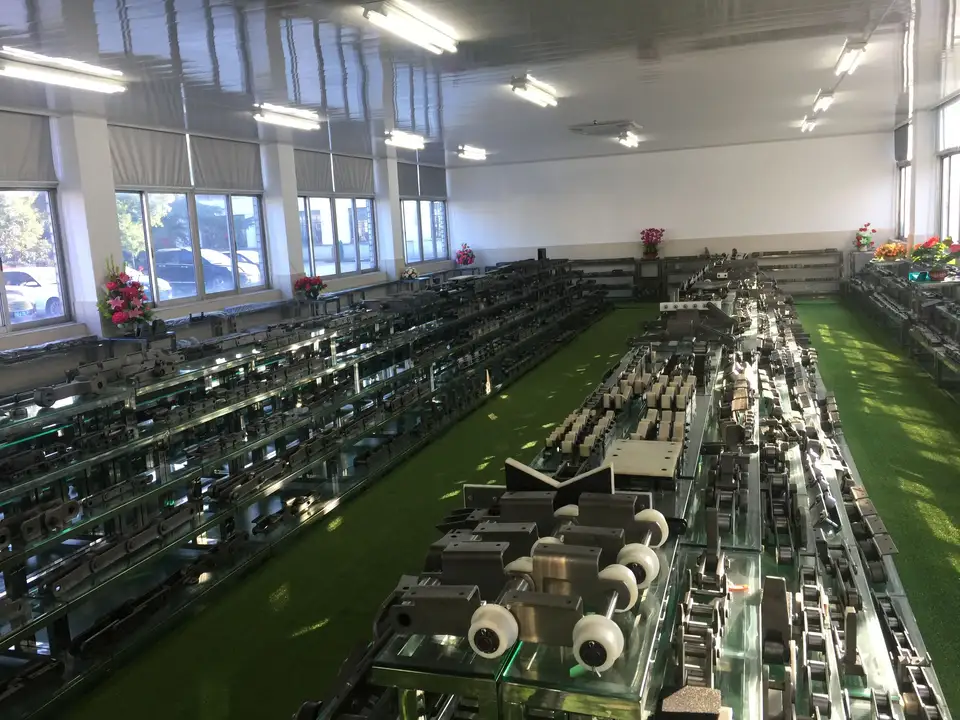 How do agricultural chains contribute to the precision of farming operations?
Agricultural chains play a crucial role in ensuring the precision and efficiency of various farming operations. Here are some ways in which they contribute to precision:
Uniform Power Transmission: Agricultural chains transfer power from the tractor's engine to various farm implements and equipment. Their design and manufacturing quality ensure consistent power transmission, enabling precise control over the speed and performance of the equipment.
Accurate Planting and Seeding: Precision planting is essential for optimizing crop yields. Agricultural chains are used in planting and seeding machines to ensure uniform seed spacing and depth, leading to even germination and better crop establishment.
Precise Crop Irrigation: In irrigation systems, agricultural chains are used to control the movement of water sprinklers or drip lines. This precision allows farmers to apply water accurately to specific areas of the field, reducing water waste and optimizing crop irrigation.
Consistent Harvesting: Agricultural chains are used in harvesting equipment such as combine harvesters to ensure a smooth and consistent flow of harvested crops into the machinery. This contributes to efficient harvesting and minimizes losses.
Efficient Material Handling: In material handling operations on the farm, such as loading and unloading produce, agricultural chains are used in conveyor systems. They facilitate the precise movement of crops or other materials, streamlining the handling process.
Precision in Livestock Feeding: In some cases, agricultural chains are used in livestock feeding systems to deliver feed accurately to animals, ensuring their nutritional needs are met.
Overall, agricultural chains' reliable and precise performance contributes to the optimization of farming operations, leading to increased productivity, reduced wastage, and better crop or livestock management.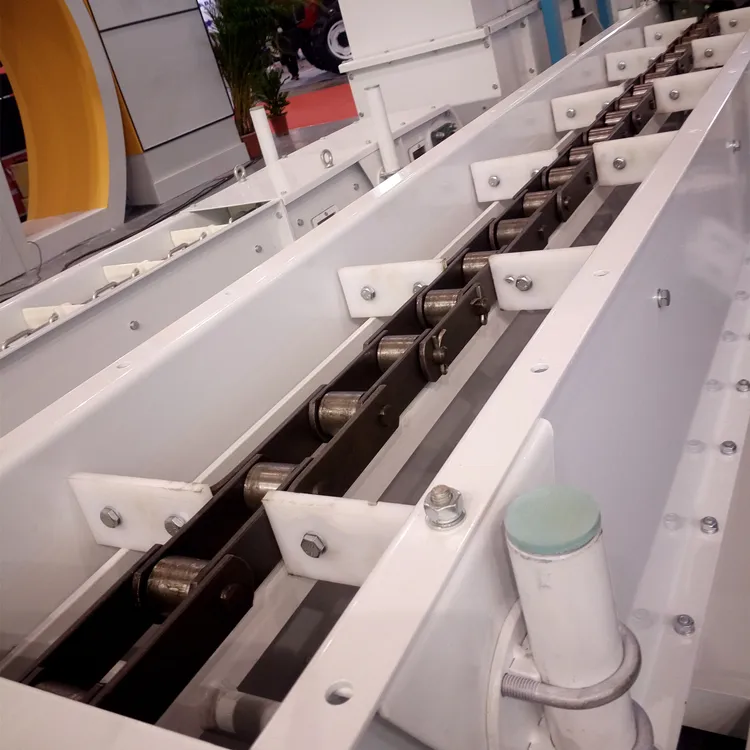 What are the maintenance requirements for agricultural chains?
Maintaining agricultural chains is essential to ensure their optimal performance and longevity. Here are the key maintenance requirements:
Lubrication: Regularly lubricate the chain to reduce friction and wear. Use a suitable lubricant to protect against rust and corrosion, especially in outdoor agricultural environments.
Inspection: Routinely inspect the chain for signs of wear, damage, or elongation. Look for loose pins, damaged plates, or any irregularities that may affect performance.
Tension Adjustment: Check the chain's tension and adjust it as needed. Proper tension ensures the chain functions smoothly and prevents premature wear.
Cleaning: Keep the chain clean by removing dirt, debris, and crop residues. Regular cleaning prevents contaminants from affecting the chain's operation and extends its life.
Replacement of Worn Parts: If any components, such as pins, bushings, or attachments, are significantly worn or damaged, replace them promptly to maintain the chain's integrity.
Environmental Considerations: In particularly harsh agricultural environments, consider using chains with appropriate coatings or materials to withstand chemical exposure and adverse weather conditions.
Proper Storage: When not in use, store the chains in a dry and clean environment to prevent rust and damage.
Regular maintenance not only ensures the agricultural chains' reliability but also helps prevent costly downtime and potential equipment damage. Following manufacturer guidelines and best practices is crucial for keeping agricultural chains in top condition throughout their service life.



editor by CX 2023-11-02