Product Description
Thresher Spare Parts:Grain Lifting Chain
Grain Lifting Chain
Code:W2.5K-02PB-10A-15
Joints:42
Weight(kg):0.4
Detailed Photos
Company Profile
Our company is located in HangZhou City, ZheJiang Province Xihu (West Lake) Dis.n High-tech Zone, Qianhuangzhen Industrial Park.
We are a professional production and sales of the scale of the company. My company is mainly responsible for the production of all kinds of agricultural machinery spare parts, there are Yanmar, Kubota, World harvester spare parts for you to choose. Products are very popular in China, and the products are exported to Southeast Asian countries.
Its products include Kubata, Myanmar, World and many other brands. The company has 10, 000 square CZPT of accessories warehouse, annual sales can reach 90 million yuan. And the company has more than 10, 000 products, can meet all the needs of domestic and foreign customers. My company staff is conscientious, business ability is also very strong, can meet the various requirements of customers. Facing customers in different countries, different models, can be very proficient, can help customers solve all kinds of problems and needs.
Our company has expanded its production capacity this year, and has a large inventory. In the face of the epidemic, we can also have sufficient commodity supply.
Welcome you to our company to visit and consult.
Looking CZPT to your information.
| | |
| --- | --- |
| Type: | Seal |
| Usage: | Tillage, Harvester, Thresher Accessories |
| Power Source: | Diesel |
| Weight: | 0.4kg |
| Transport Package: | Carton |
| Trademark: | Customizable |
Samples:

US$ 1/Piece

1 Piece(Min.Order)

|
Request Sample
Customization:

Available

|

Customized Request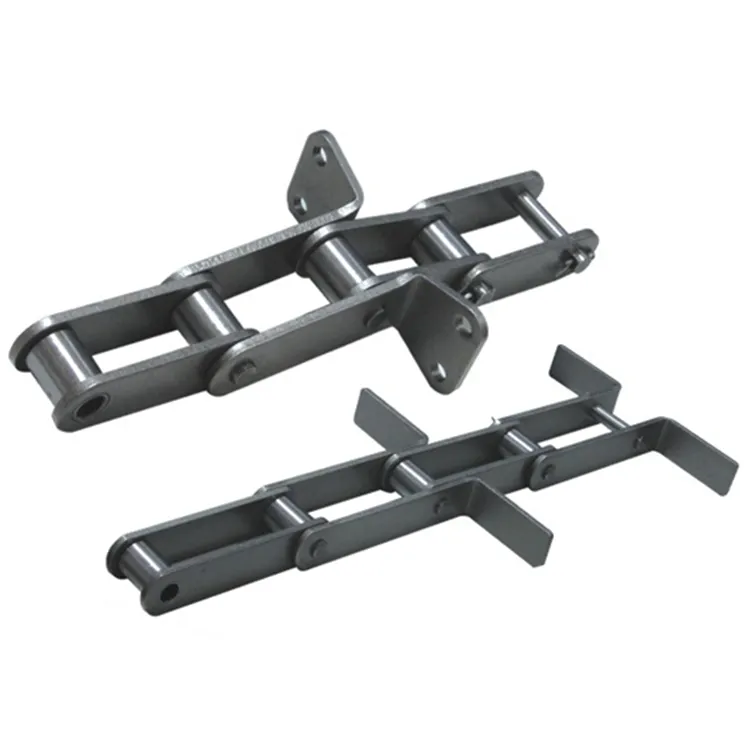 Can agricultural chains be used in greenhouse automation and climate control systems?
Yes, agricultural chains are commonly used in greenhouse automation and climate control systems to facilitate various functions and enhance the efficiency of greenhouse operations. These chains play a vital role in automating tasks and controlling the indoor environment to create optimal growing conditions for plants.
Here's how agricultural chains are utilized in greenhouse automation:
Ventilation Systems: Agricultural chains are employed in the opening and closing mechanisms of greenhouse roof vents and side vents. These vents are crucial for regulating temperature, humidity, and air circulation inside the greenhouse.
Shading Systems: Some greenhouses utilize shading systems to protect plants from excessive sunlight and heat. Agricultural chains help in deploying and retracting the shading materials, allowing precise control over the amount of light and heat that enters the greenhouse.
Irrigation Systems: Automated irrigation systems in greenhouses are essential for delivering water to plants at the right time and in the right quantities. Agricultural chains are used to control the movement of irrigation equipment and ensure uniform water distribution.
Conveyors and Transport Systems: Agricultural chains are integrated into conveyor systems for efficient movement of plants and produce within the greenhouse. This automation streamlines the workflow and reduces manual labor.
Climate Control: Greenhouse climate control systems often rely on agricultural chains to adjust the position of louvers, curtains, and other components that regulate temperature, humidity, and CO2 levels.
Using agricultural chains in greenhouse automation offers several benefits, including increased productivity, reduced labor costs, and improved crop quality. However, it is essential to choose high-quality chains that can withstand the environmental conditions inside the greenhouse and ensure proper maintenance to prolong their service life.
In conclusion, agricultural chains are well-suited for use in greenhouse automation and climate control systems, contributing to the success and efficiency of modern greenhouse farming practices.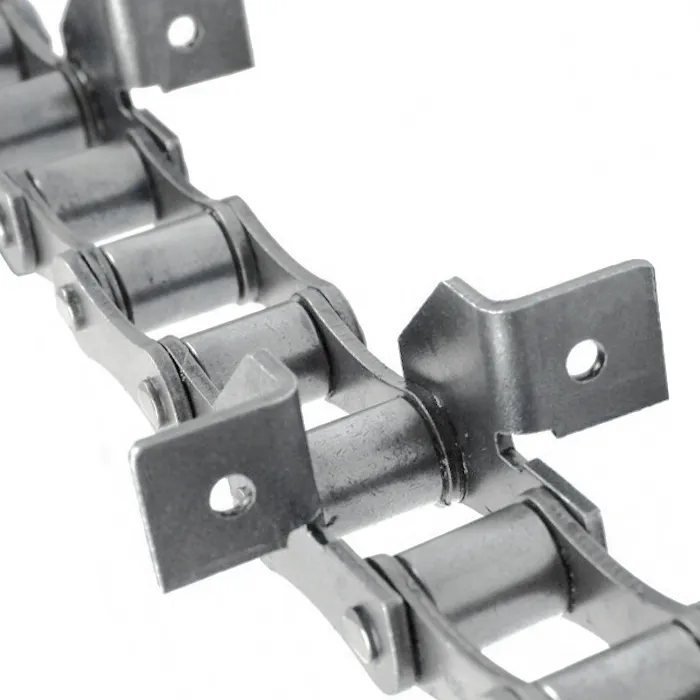 How do agricultural chains handle heavy loads and high torque requirements?
Agricultural chains are designed to handle heavy loads and high torque requirements commonly encountered in farming machinery. Here's how they achieve this:
High-Quality Materials: Agricultural chains are typically made from high-quality alloy steels that offer excellent tensile strength, toughness, and resistance to wear. These materials can withstand the stress and strain of heavy loads and high torque, ensuring the chain's integrity under demanding conditions.
Robust Design: The design of agricultural chains includes precision engineering to ensure optimal load distribution and efficient power transmission. The components are manufactured to specific dimensions, allowing them to mesh smoothly with sprockets and transmit torque effectively.
Large Contact Areas: Agricultural chains often have large contact areas with sprocket teeth, which helps distribute the load more evenly, reducing stress concentration on individual components. This design feature enhances the chain's ability to handle heavy loads and torque.
Heat Treatment: Many agricultural chains undergo heat treatment processes like carburizing or induction hardening. These treatments improve the chain's surface hardness, wear resistance, and fatigue strength, making it more capable of handling heavy loads and high torque without premature failure.
Preloading and Lubrication: Proper preloading of the chain during assembly and regular lubrication are essential to reduce friction and wear. Adequate lubrication also helps dissipate heat generated during operation, preventing excessive wear and elongation of the chain under heavy loads.
Regular Maintenance: Regular maintenance and inspection are vital to ensuring that agricultural chains remain in optimal condition. Periodic checks for signs of wear, proper tension, and lubrication help prevent unexpected failures and extend the chain's service life.
In conclusion, agricultural chains are built with robust materials, precise design, and appropriate treatments to handle heavy loads and high torque requirements effectively. When used and maintained correctly, they contribute to the reliable and efficient operation of various farming equipment.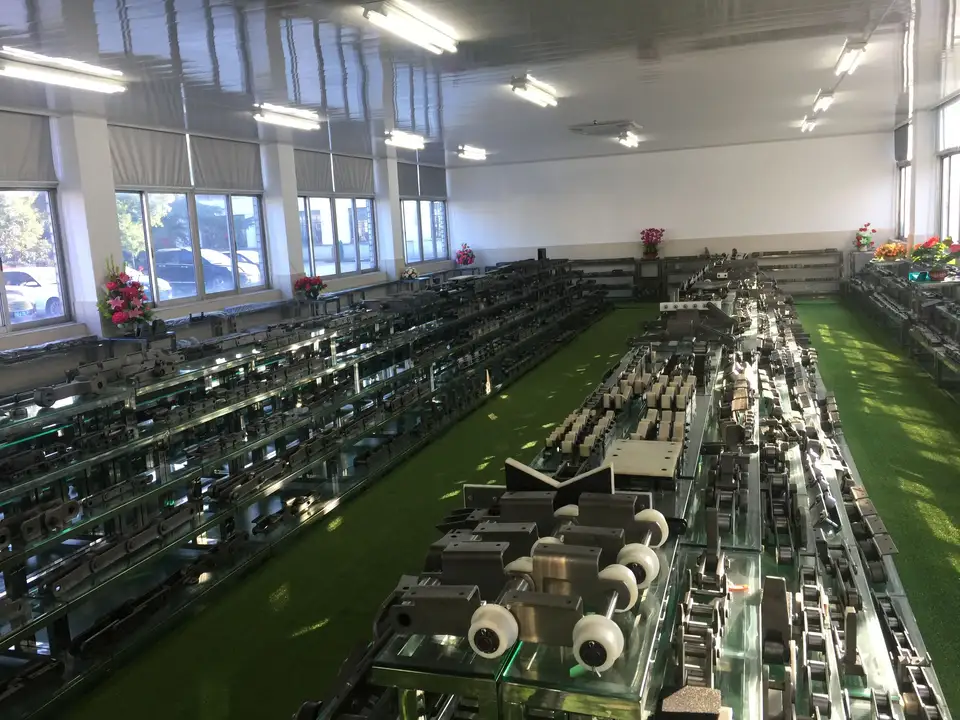 What are the different types of agricultural chains and their applications?
There are several types of agricultural chains, each designed for specific applications in farming equipment. Here are some common types of agricultural chains and their applications:
Drive Chains: Drive chains are commonly used in tractors and other agricultural machinery to transmit power from the engine to the wheels or tracks, enabling the vehicle's movement across the field.
Conveyor Chains: Conveyor chains are employed in grain handling equipment like elevators and conveyors. They facilitate the movement of crops, seeds, and grains from one location to another during storage and transportation.
Roller Chains: Roller chains are widely used in combine harvesters, planters, and other farming machinery. They assist in driving the harvesting mechanism, threshing units, and various other moving parts in agricultural equipment.
Leaf Chains: Leaf chains find application in balers and other machinery used for hay and straw compression and baling. They provide reliable lifting and towing capabilities in these applications.
Silent Chains: Silent chains are used in agricultural equipment where noise reduction is crucial. Their applications include combine harvesters and planting machines.
Drag Chains: Drag chains are commonly utilized in planting equipment to help distribute seeds evenly and precisely during the planting process.
The selection of the appropriate agricultural chain depends on the specific requirements of the farming equipment and the application's demands. Agricultural chains are designed to withstand the harsh conditions encountered in agriculture, such as dirt, debris, and exposure to the elements. Regular maintenance and lubrication are essential to ensure the chains' longevity and optimal performance in agricultural machinery.
By choosing the right type of agricultural chain for each application, farmers and agricultural workers can ensure the reliable and efficient operation of their equipment, leading to improved productivity and better yields.



editor by CX 2023-09-01